THE COVER GIRL
A pampering blow dry party with wine tasting and fun dining experience
SOHO, LONDON
WHAT'S INCLUDED
BLOW DRY PARTY
Exclusive use of salon space
Blow dry or updo of your choice
WINE TASTING
Tasting of 6 artisan wines to the tasting theme of your choice
2 hours guidance from a member of our expert team
Tasting notes to take away
DINNER AT 100 WARDOUR STREET
Reserved table/s in ground floor restaurant for 2 hours
Three course set menu
12.5% service charge
What You Need To Know
This package is perfect for a chic bride-to-be….a pampering blow dry party followed by wine tasting, then onto a lively dinner at one of Soho's most popular venue. Your experience will go a little something like this….
2.30pm – 4.30pm BLOW DRY PARTY
Get ready to blow everyone away before your night on the town with this private blow dry party in a top London blow dry bar. Go all out with an exclusive hire of the salon with private stylists creating the hairstyle of your choice from their blow dry style menu.
Choose your playlist, grab a drink and let your very own dedicated stylists take care of the rest! The big, bright space offers a fully licensed prosecco bar, beautiful styling area, dedicated group area and plenty of space to socialise.
5pm – 7pm WINE TASTING
Next up you'll head to nearby Charlotte Street for a private group wine tasting in a cosy & intimate setting. This unique, interactive wine experience has 100 wines available by the glass, giving you the opportunity to taste, explore and enjoy a variety of different styles from across the world.
The venue are all about celebrating the independents of the wine world and they love to reflect this through their tastings, designing tastings with a difference with you and your party in mind!
Your informal two hour tasting led by a wine expert includes the tasting of 6 artisan wines to the tasting theme of your choice.
7.30pm – 9.30pm DINNER AT 100 WARDOUR ST
By now you'll be feeling well in the party mood, and will head to nearby 100 Wardour Street for a lively evening of delicious food and music. As evening falls over Soho, the venue morphs into a vibrant evening dining & destination cocktail bar, offering live music and DJs until the small hours.
You'll enjoy the fun atmosphere and live music whilst being served three courses from a set menu. After dinner you can continue to enjoy 100 Wardour Street with drinks at the bar, or head out into famous Soho nightlilfe!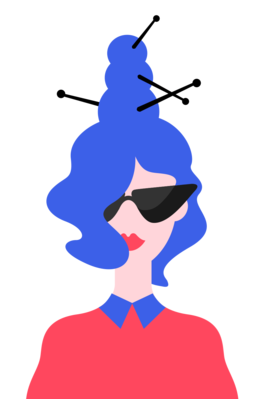 HEY GIRL, NEED UNIQUE HEN PARTY IDEAS?
We created CLUCK for cool women with great taste. So what are you waiting for? Get in touch.
CALL US
QUICK ENQUIRY