SCENTED CANDLE MAKING WORKSHOP
Lose yourself in a world of scents and candles
LONDON FIELDS, LONDON
WHAT'S INCLUDED
60 min workshop or 15-30 min blend & pour session
Create a 170 ml soy scented candle
Personalised printed label
What You Need To Know
If you're looking for an activity to give you some R&R without being boring, this candle workshop is the one. This gorgeous candle brand has been established within the local East London community, manufacturing their hand poured scented candle line in a multi-concept space that encompasses their studio, and a unique workshop space (which smells amazing – naturally). You can bring some super cool East London chic to your hen do with either their beginners' workshop or their Blend & Pour pop-up Session – we love both!
Beginners Workshop
You'll be greeted with a glass of fizz, and be given an intro to the brand, before an expert candle makers will take you step-by-step through the candle making process. You will have the opportunity to smell and test a selection of fragrance and essential oils. They'll share hints and tips on the creation of the perfect fragrance and for the important bit, you will make your own 6oz scent soy wax candle, with a personalised label with your chosen name for the candle and the date (making it a lovely hen party keepsake). The candle you make will cure overnight and can be collected from the store or posted out to you.
Blend & Pour Pop-Up Session
After an intro, people get instant access and have to make a decision on scent, before receiving the materials to blend & pour their candles. A more relaxed version of the workshop, these sessions last approximately 15 mins-30 mins. This activity works well as a pop-up to come run alongside a hen party or supper club, if you want a more casual hen activity.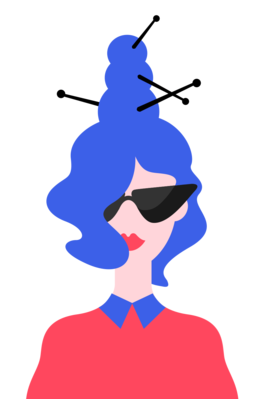 HEY GIRL, NEED UNIQUE HEN PARTY IDEAS?
We created CLUCK for cool women with great taste. So what are you waiting for? Get in touch.
CALL US
QUICK ENQUIRY