DIVA'S, DISCO & DRAG
Clapham, London
WHAT'S INCLUDED
RUPAUL DRAG RACE DANCE CLASS
1.5 hour private lesson with Drag Artist
Warm up to 'Cover Girl' RuPaul's themed dance routine
Private dance studio
Free accessories provided
GLORIA'S DISCO BRUNCH
90 mins bottomless bubbles, beer, spritz cocktails (Aperol Spritz, Vodka Collins & Gin Fizz)
One main item from the brunch menu
Themed Entertainment
TEQUILA MOCKINGBIRD
Glass of prosecco on arrival
3 cocktail tokens
Reserved booths/area with decorations
What You Need To Know
Grab your sequins and glitter for a wild day of diva-licious drama with a drag dance class, disco bottomless brunch, finishing up with party hits, prosecco and cocktails…
12.30pm – 2pm  RUPAUL'S DRAG RACE DANCE CLASS 
First things first you'll kick things off with a RuPaul inspired dance class that's all about empowerment, having fun, and losing your inhibitions, in a studio in Clapham.
Your 1.5 hour class will start with a super fun warm-up to RuPaul's Drag Race official theme song 'Cover Girl'. The class takes place in a private dance studio, so you can lose your inhibitions and live your best life. Next, get into your drag lewks for some group snaps… and remember, more is more!
Now everybody reports to the runway – it's time to learn your full choreographed dance routine to an exclusive music mashup of Ru's biggest hits. A RuPaul themed dance party wouldn't be complete without lip-syncing for your life so get learning the lyrics to 'Sissy That Walk'. But don't worry, you'll be taught your routine, step by step, at the group's pace. And just like a RuPaul winner – your dance routine will feature a special solo catwalk moment for the bride with her besties as the pit crew gogo dancers.
You'll be taught by a fun, professional drag artist, in a relaxed party atmosphere, bringing you feel-good vibes with your besties. Your queen can borrow an ultra-fabulous colourful cape, wig and gloves and free face gems will be provided for the whole hen party to add that extra sparkle…dressing up is fully encouraged! More is more!
Next up it's time to head to Blame Gloria Clapham (10 min walk) for their infamous Disco Brunch with yet more sequins and drama!
3pm – 5pm GLORIA'S BOTTOMLESS DISCO BRUNCH 
After your dance class you'll be more than ready for some bottomless bubbles, as your day of divalicious drama continues. Forget Saturday Night Fever, this is Saturday Afternoon Fever!
At the Blame Gloria Disco Brunch a drag superstar and two killer vocalists will be hosting your day, bringing you soulful vocals and the drag show of your lifeeeeee. Serenading you with songs from three of music's most ICONIC legends.
Joining them will be a bad-ass DJ spinning classic dance tracks from the greatest decade of all time, the 80s. Buff your boogie boots and set fire to the dancefloor as we implore you to go wild. Plus, it's not just the music that's bringing immaculate vibes – packing your day with a whole host of wild games, from musical bingo to name that tune – this brunch is just as fun as it is fierce.
Gloria's delicious dishes will be served up during brunch and you best believe they're almost as tasty as the drag hosts themselves. Inspired by her travels around the globe, all on the back of a tour bus, she's bringing you everything from brilliantly British smashed avo to harissa chicken from the magical Middle East.
Forgot gypsys, tramps and thieves. Gloria is bringing together rockstars, groupies and everything in between!
COCKTAILS AND PARTY TIME 5.30pm – close
After brunch the hen party will head a short walk (one minute!) to Tequila Mockingbird – Clapham Junctions favourite party venue!
The award winning, intimate bar spreads across 2 floors, and Saturday's there are for partying, whilst they play the biggest sing along party anthems in town!
Whatever the size of your group, they have a number of booths perfectly suited to make your visit special. Book the front area by the bar and watch all the action on the bar or perhaps a booth by the DJ for a party that won't stop till late!
Included in your package is glass of prosecco on arrival, 3 cocktail tokens, reserved booths/area for the evening and decorations to make the bride feel extra special!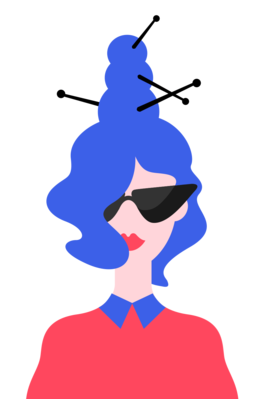 HEY GIRL, NEED UNIQUE HEN PARTY IDEAS?
We created CLUCK for cool women with great taste. So what are you waiting for? Get in touch.
CALL US
QUICK ENQUIRY