BRIGHTON DAY TRIPPER
Experience the best of Brighton with our day tripper package!
BRIGHTON
WHAT'S INCLUDED
CHOCOLATE WORKSHOP
Two hour workshop
Chocolate throughout the session
Goody Bag incl large personalised chocolate button and 15 homemade chocolates
PROUD CABARET
Entry to Cabaret All Stars performance
Welcome Cocktail
Three course Asian Fusion dinner
15% service charge
LUCKY VOICE KARAOKE
Two hour private karaoke room
What You Need To Know
3pm – 5pm CHOCOLATE WORKSHOP
Your day in Brighton will begin with a fantastic introduction to the art of chocolate making – a deliciously fun treat packed with tasting, discovery, competitions, demonstrations and of course lots of mouth watering chocolate. Not only will you be feasting on chocolate throughout the session but you will also leave laden with your very own handmade chocolates to enjoy.
Kicking off with a quick (and tasty) history lesson, master chocolatiers will guide you through the magical legends of chocolate, with the chance to sample plenty of exotic tasters along the way. With a bean-to-bar discovery and chocolate connoisseur tasting session, you'll then be sampling raw cocoa nibs, 100% pure chocolate and special secret ingredients, for developing a discerning palate.
Diving in to the chocolate making, you'll be creating your very own personalised giant chocolate button using professional dipping forks to create marbled effects.
After demonstrations from the master chocolatiers, the chocolate making and chocolate decorating continues with fresh-cream truffles. You'll be dipping and decorating your way to swish creations using dark chocolate ganache, milk chocolate fudge, bowls of melted chocolate and decorations such as, white chocolate flakes, honeycomb and strawberry curls. You will leave with your very own chocolate creations (including the giant button and at least 15 handmade chocolates), packaged up in gorgeous ribbon tied bags.
After the workshop you'll have time to go back to your accommodation for a freshen up before dinner, or can explore the many shops, attractions, pubs and bars of Brighton.
6.30pm – 10.30pm CABARET ALL STARS AT PROUD BRIGHTON
Next up it's time for the evening entertainment! Brighton's iconic cabaret venue presents Cabaret All Stars, a brand new Vegas-style show is brought to you from London's West End stage, with a lineup of international performers that must be seen to be believed.
Enjoy world-class performances, including award-winning acrobats, fire breathers, drag connoisseurs, and burlesque beauties. Be prepared to be amazed and well-tickled by this sensational mix of talent. This is variety at its best, this is Brighton at its best and this is an unforgettable night out!!
As your hen party arrives you'll enjoy a welcome cocktail before the show starts, followed by a delicious Asian fusion theatre-style dining experience. This really is an experience you won't forget!
After the show it's time to head to Lucky Voice – the real Brighton Rock!
11pm – 1am SING YOUR HEART OUT AT LUCKY VOICE
Lucky Voice Brighton is a wonderful fusion of private karaoke rooms, world class cocktail bar and late night party space located near Brighton's iconic beachfront.
A madhouse of fun spread across four floors, your hen party will enjoy a private karaoke room that features a state of the art touch screen karaoke interface with access to over 10,000 songs, a fun prop and a 'Thirsty' button for room service so you don't have to leave the booth.
There's also a cocktail speakeasy in the basement with a banging soundtrack, large dance floor and live DJ on Saturday nights until 2am. Lucky Voice is not just another karaoke bar – it's a place to cut loose, be yourself and truly sing from the heart. Let yourself embrace the true meaning of karaoke!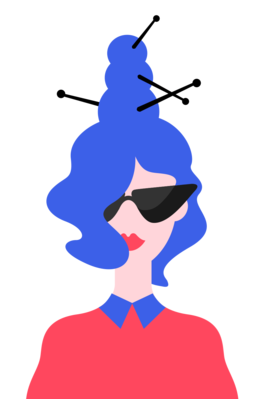 HEY GIRL, NEED UNIQUE HEN PARTY IDEAS?
We created CLUCK for cool women with great taste. So what are you waiting for? Get in touch.
CALL US
QUICK ENQUIRY