Why book with us? 
If you hadn't already guessed, CLUCK isn't like other hen party websites. We create unique hen party experiences for modern brides & cool bridesmaids. We've curated the best in activities, workshops, venues, restaurants and bars, and we'll use our expertise to create the best hen party ever!
Here are 5 reasons to book with CLUCK:
FLEXIBLE PAYMENT PLANS – we offer flexible payments plans with up to 4 instalments to make costs more manageable. Each hen will be sent a link to make each payment by debit/credit card online. We do all the awkward payment chasing too so you don't have to!
BUDGET FRIENDLY – packages start from as little as £80 per person so there is something to suit every budget!
HEN PARTY EXPERTS –  our expert knowledge will save you hours of research, our black book of contacts is bursting so let us know what you want and we will come up with the goods!
ONE POINT OF CONTACT – your personal hen party specialist will co-ordinate every aspect of your hen party liaising with all venues & activities, answering your questions, creating itineraries and much much more!
DETAILED ITINERARIES – we build a full itinerary with timings & locations and send to each member of the group, to save you the hassle.
How do I book?
Get in touch with one of the lovely CLUCK team who'll be at your every whim! You can do so by contacting us HERE or live chat in the bottom right hand corner of the screen!
When you are ready to confirm your booking we will take a deposit from each member of the group. Your booking will only be fully confirmed when we have received the deposit from each member of the group.
How do the payment plans work? 
To make the cost more manageable, we offer staggered payment plans. Depending on the date of the hen party, the cost will be split equally into 2, 3 or 4 instalments in the lead up to the party e.g. 4 x 25% payments spread across 6 months.
We will make it super clear to you prior to booking what amounts are due, and when.
What if one person cancels?
If one member of the group wishes to cancel a booking, the initial deposit they make is non-refundable, as is each instalment payment they make in the lead up to the hen party if this doesn't affect the total group cost.
If one member of the group wishes to cancel a booking that affects the total group cost they may still be required to cover any outstanding balance. This would apply for bookings such as holiday properties with a set total cost, or private dining where there is a set minimum spend, or packages with minimum group size requirements.
What if we need to cancel the whole event?
If you need to cancel the party, the initial deposit is non-refundable, as is each installment payment paid in the lead up to the hen party. However you won't need to pay any future installments due. We will make it super clear to you at the time of booking what amounts are due, and when.
On occasion the above cancellation terms may not apply for a specific booking. If this is the case, CLUCK will this agree this with the lead prior to acceptance of booking.
Can you provide a venue to hold our workshop in?
Abso-flipping-lutely – we work with some of the coolest venues in and around London.
Can the activities travel to us?
Yes, some of our workshops are more than happy to travel to your venue or location, just look out for information on each individual activity profile.
There is a man in our group, can he join in?
Hell yeah! Girls just wanna have fun……no wonder the boys want in on the action.
Can you cater for events other than hen parties?
Well of course! Birthdays, corporate events, team building – you name it.
This is Cluck Ltd
Company Registration Number 10585997
Registered office address
85 Great Portland Street
London
W1W 7LT
Registered in England and Wales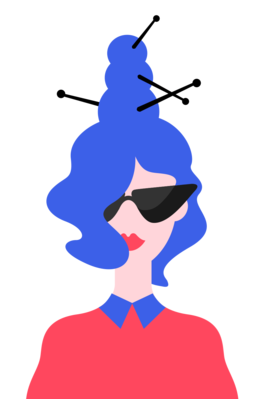 HEY GIRL, NEED UNIQUE HEN PARTY IDEAS?
We created CLUCK for cool women with great taste. So what are you waiting for? Get in touch.
CALL US
QUICK ENQUIRY