DOLCE VITA
An unforgettable Italian evening of free flowing wine in a gorgeous private setting whilst you learn how to make fresh pasta before enjoying a three course dinner together
WHAT'S INCLUDED
Private use of space for 4 hours (which you are welcome to decorate)
Bruschetta upon arrival
2-hour cooking tuition around the kitchen island followed by a sit down meal to enjoy the fruits of your labour
All ingredients, unlimited Prosecco and wines for 4 hours
Time after dinner to play hen party games
A guide called 'Making Cooking More Fun' containing recipes, tips on how to buy the best quality produce and more useful cooking techniques
What You Need To Know
Perfect for a bride to be with a love of food – in this four hour experience you will learn the satisfying skill of making fresh Tagliatelle and Ravioli from scratch, fresh sauces to match and a seasonal dessert to finish, before enjoying your meal together. Set in a stunning space (which you are welcome to decorate), and accompanied by delicious free flowing wine and prosecco, this really will be a hen party experience to remember.
5pm – 5.15pm WELCOME DRINKS AND BRUSCHETTA
The experience is a designed to feel like a "home from home", and you'll be warmly welcomed by sisters Charlotte and Claire, ready with fresh bruschetta and the first of many glasses of wine and prosecco! Once you've had time to settle in, it's time to make some pasta!
5.15pm – 7.15pm MAKING THE PASTA
Now it's time for your two hour 'Pasta e Basta' class around the kitchen island – the centrepiece to the absolutely gorgeous space that is exclusively yours for the evening. Nothing beats the taste of freshly made pasta, now here's your chance to discover the art of fresh pasta.
Together you will learn to make fresh Tagliatelle, Tagliolini and Parpadelle as well as a seasonal filled pasta such as Ravioli stuffed with Ricotta and Truffle Oil with an Asparagus Sauce. Everyone will make their own pasta dough before working in pairs to roll out the dough and shape the ravioli. You'll also create two pasta sauces to match the types of pasta. Matching sauces and pasta is an art in itself! All of this will of course be topped with a lovely seasonal dessert and accompanied with a lovely flow of prosecco and Italian wines throughout the class.
7.15pm – 9pm THREE COURSE DINNER FOLLOWED BY HEN PARTY GAMES
Once the cooking is done you will sit down together to enjoy the Italian feast you have prepared!
After dinner you'll have use of the gorgeous space for an extra hour to enjoy as a group, play any hen party games you might have planned, and continue with the free flowing wine and prosecco! The perfect end to a gorgeous hen party.
SAMPLE MENU
Roasted Cherry Tomato and Whipped Ricotta Bruschetta
Homemade Tagliatelle with a Roasted Red Pepper, Mascarpone, Thyme and Pine Nut sauce
Stuffed Tortellini with Roasted Sea Bass and a burnt Butter Caper sauce
Flourless Lindt Chocolate Cake for Dessert
*vegetarian menus are available, and most dietary requirements can be catered to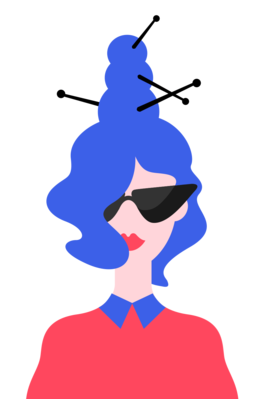 HEY GIRL, NEED UNIQUE HEN PARTY IDEAS?
We created CLUCK for cool women with great taste. So what are you waiting for? Get in touch.
CALL US
QUICK ENQUIRY